Senior Photos Portrait Collections Pricing
Yearbook Photos Now come with ALL Session Options
We also offer Yearbook Only sessions
We are still scheduling Class of 2024 Portrait Sessions!
Call (419) 885-7153, to beat your yearbook submission deadline!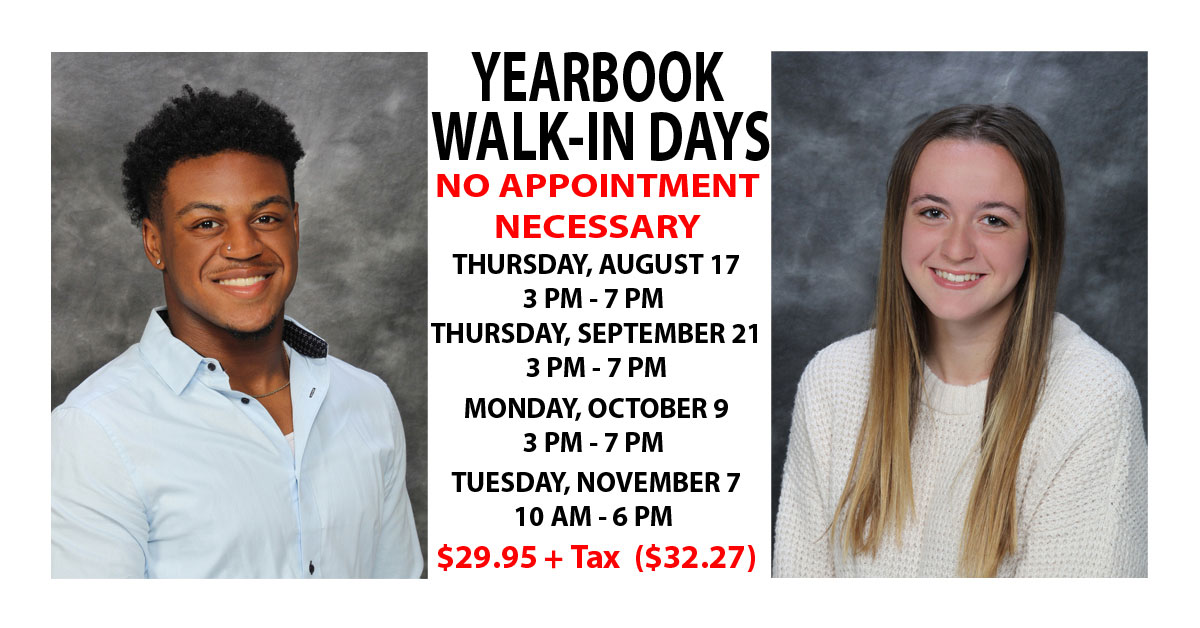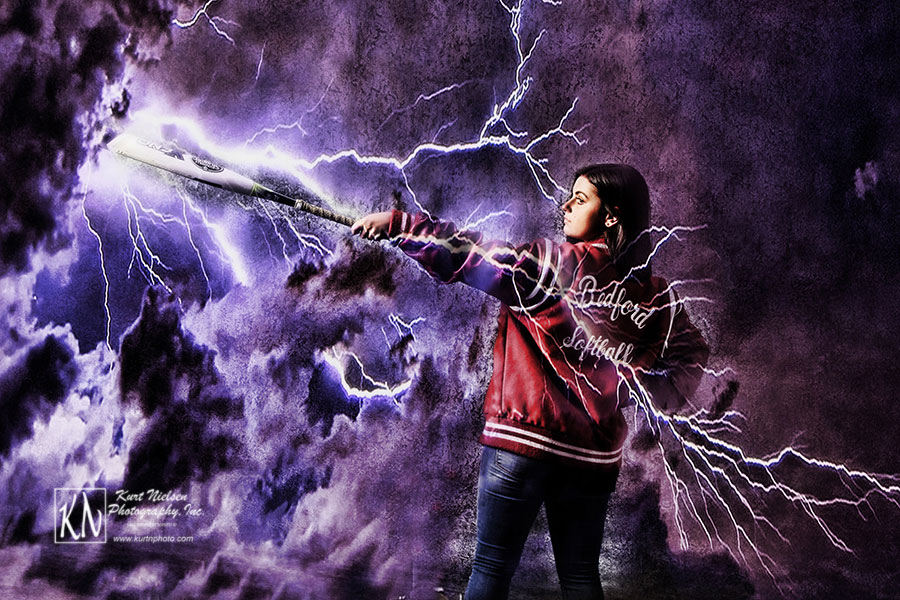 Senior Photos that are ALL About You!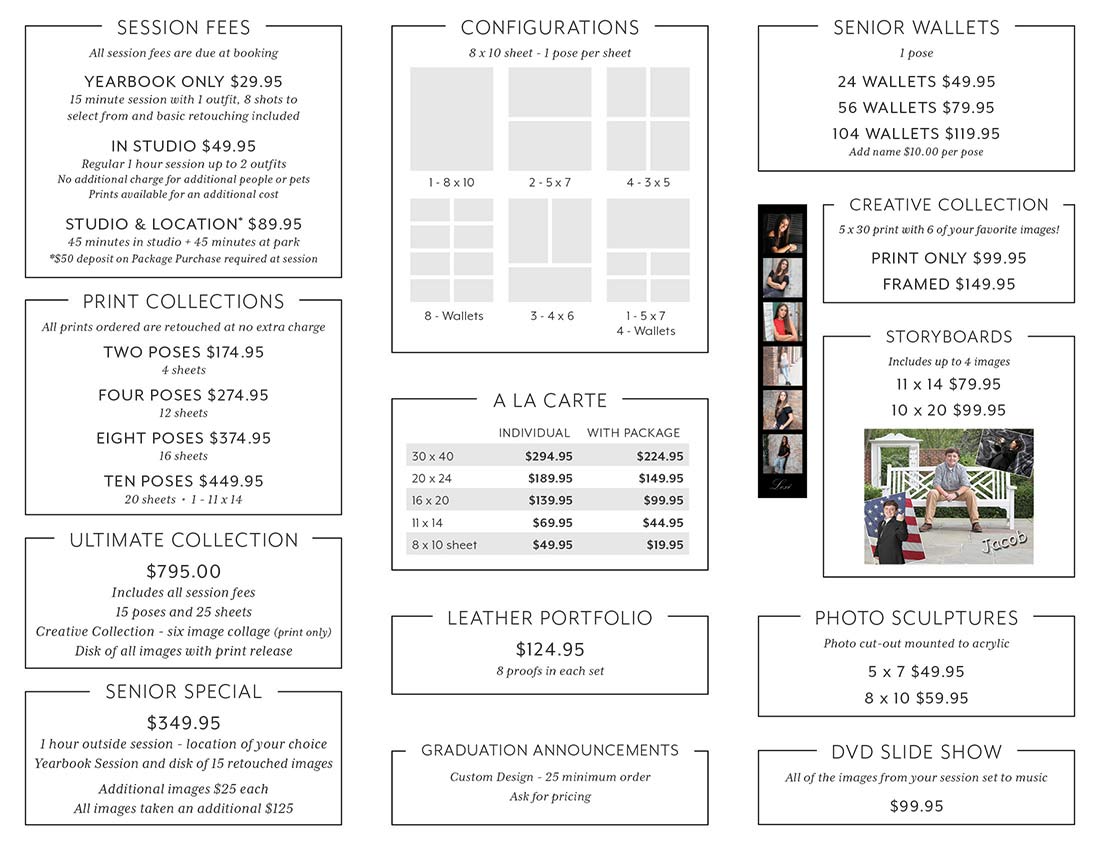 To download, save and print my Senior Pricing in pdf form, Click Here!
Your Senior Portrait Photo Session
Your senior photos should reflect your personality and individuality. Feel free to bring in your uniform or sports equipment, your pom-poms, your guitar, your drum set, your violin or other musical instrument, your awards, your favorite books or magazines, your best friend, your teammates, your siblings, or even your car. Kurt Nielsen Photography does not limit what you can bring in to use as props for your senior pics. The only thing Kurt asks is that you let him know in advance what you plan to bring in so he can prepare for the photo session.

Probably the most asked question Kurt gets for Senior Pictures is "What should I wear?" Kurt's answer to this is: Wear whatever makes you You! Senior pictures should reflect your style and personality, not someone else's ideas. Of course, you should bring at least one nice outfit for your yearbook and shots for Mom, but the rest is up to you. Wear whatever you want, just try to make sure your parents will approve (nothing too inappropriate, your parents are paying for the pictures!).

When you come in for your full photo session, Kurt will ask to see your outfits and then design your photo shoot specifically for you and guide you through it all (when to put on what). Just remember, your senior session is only 2 hours long and someone else will probably be booked when your 2 hour appointment time is over. That 2 hour time slot includes outfit changes and drive times to other locations for the outside shots. If you are changing hair styles, make sure you allow for this as well. The longer you take for outfit and hairstyle changes, along with the longer time needed to get to the outside destination, the fewer pictures Kurt will be able to be take. It is also very important that you arrive on time so you have your full 2 hours! If you are choosing the location of the outdoor photo shoot, make sure that you know where you can go to change clothes, if needed. The outside portion of your photo shoot can be rescheduled if needed due to bad weather conditions. If this is the case, you can still keep your appointment time to do the studio photos. It is much easier for Kurt to reschedule an hour photo session than it is to reschedule a two hour time slot.

If your senior pics session is inside only, your session will only be one hour in length and you will have a lot less photos to choose from.
What happens if your school has a designated yearbook photographer?
A lot of schools have a designated yearbook (only) photographer that every senior has to go to for their senior photo that is submitted to their school's yearbook. Did you know that you ONLY have to go to them for your yearbook photo and you can go anywhere you want to have a full portrait session? Did you also know that most of the time, the contracted company will have a set day where they actually come to your school to do the yearbook photos, and do them for FREE or at a really minimal cost? So if you don't want to have to make two separate appointments just to have senior photos taken, check with your school (or the photography company) to see if your school has a senior yearbook photo day scheduled with your designated yearbook photographer. They usually schedule these dates during the school year when you already have to be there!
Kurt Nielsen Photography, Inc.
kurt@kurtnphoto.com
5431 Schultz Drive
Sylvania

,

OH

43560
419 885 7153
Kurt Nielsen Photography, Inc.
419 885 7153
Hours of Operation:
Monday 10am - 5pm
Tuesday 10am -5pm
Wednesday - closed
Thursday 10am - 5pm
Friday 10am -5pm
Saturday - closed
Sunday - closed
Weekend and Evening hours available by appointment only.
Kurt does everything by appointment only, so even though these are his posted hours, please call in advance to be sure someone is actually in the office when you get there because he may be out of the office or on location.
Get driving directions to my portrait studio!
© Kurt Nielsen Photography, Inc. 2023 - ALL RIGHTS RESERVED