Welcome to Kurt's Kustom Keepsakes
Photo Entertainment
Powered by Kurt Nielsen Photography!
Click Here to view your photo booth photos. Scroll down to learn more!
Home of Toledo's Original and Most Requested Green Screen Photo Booth
We Are Your Official Sponsor of FUN!
We are now booking Weddings and Events for 2022 and 2023!
Call (419) 885-7153, to check availability and to schedule your
FREE Wedding or Event Consultation!
Toledo's Original Green Screen Photo Booth
Kurt's Kustom Keepsakes is a Green Screen Photo Booth division of Kurt Nielsen Photography. This is not your average photo booth rental. Kurt's Kustom Keepsakes is an open air style, interactive photo booth that uses "Hollywood" technology to create a one of a kind image. It's more like a mobile portrait studio that uses a full sized green (chromakey) backdrop. The screen is 10 foot wide and can accomodate large groups in each photo. We can even make it go up to 20 feet wide for special events! Our computer software takes out the green and can "drop in" any background image. Or, for more formal photos, we can use a studio backdrop, or even your own set. No matter how we do it, we can print immediately on site.
Click Here to search for your event. Scroll down to learn more!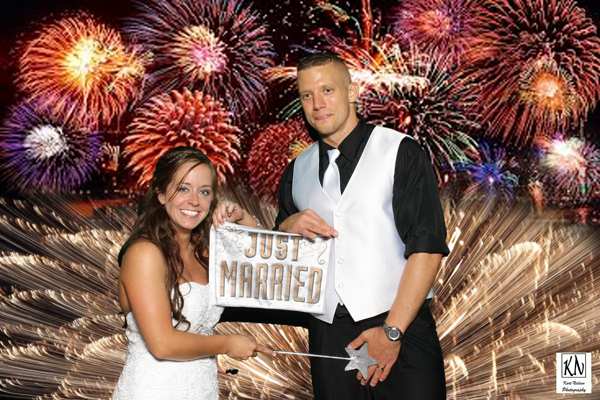 All images are uploaded to this site within a 24 hours for your guests to download for FREE. Depending on availability and your venue, we can upload in real time during your event! We will also print a 4x6 photo within just a few seconds while at your event for your guests to take home as a party favor or souvenir of the event. Unlike other photo booths who claim to have unlimited prints but in reality only print two strips for each photo session, we actually print a full 4x6 photo for everyone in every photo!

You get to choose the backgrounds that are used at your event. We can pick images to fit your theme, or we can use your own high resolution digital images or even create ones specifically for your event. Did we mention that you get all of the images in an online viewing and downloading gallery, and on a disk or USB drive? Feel free to look at any or all images from my past events for examples. You can find all of my past photo booth events by Clicking This Link.

If you have any questions or want to make an appointment for a free consultation, please call me at (419) 885-7153 to schedule your appointment. Be sure to ask about our scrapbook option and special pricing or donation options for schools non-profit organizations and events.


Click Here for pricing information! Scroll down to learn more about how our photo booth works!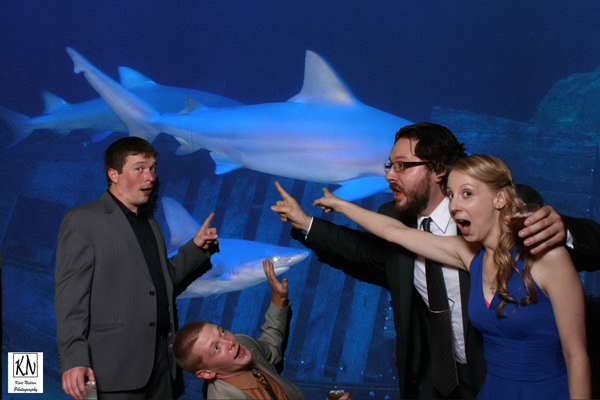 What is an open-air Photo Booth?
What is an open air photo booth? Unlike a "retro" or "traditional" photo booth where you can only get 2 or 3 people in an area enclosed by a curtain or booth, we use a 10 foot wide green screen and portrait lighting, just like if you were in a photography studio. This allows more people to be in the picture, and we all know that everyone likes to take group photos! As long as everyone fits on the green screen, they can fit into the photo!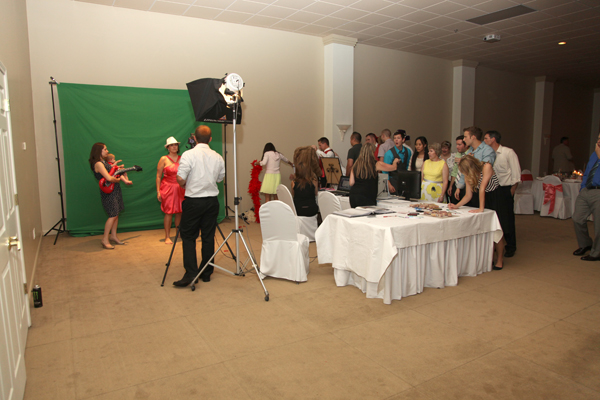 How is Kurt's Kustom Keepsakes different than ALL of the Other Photo Booths?
For our photo booth, we use a green screen, or Chromakey. This what the weather people on TV use for their weather maps. It's also what the movie makers use when the actors are acting in the studio when it looks like some giant creature is chasing them, or buildings are blowing up in the background, or whatever the movie is about. Then, our computer software "drops in" the background image that the guest has chosen for their picture. This makes it look like the people are actually in the background scene.

We also print full 4" x 6" ready-to-frame photos, not the little photo strips like a classic photo booth, or the multi-image photos that more modern photo booths print. Plus, we can print a photo for everyone in the picture. This way, there is no fighting among your guests as to who will get the photo! We also put all of the images on an online gallery for your guests to download for FREE!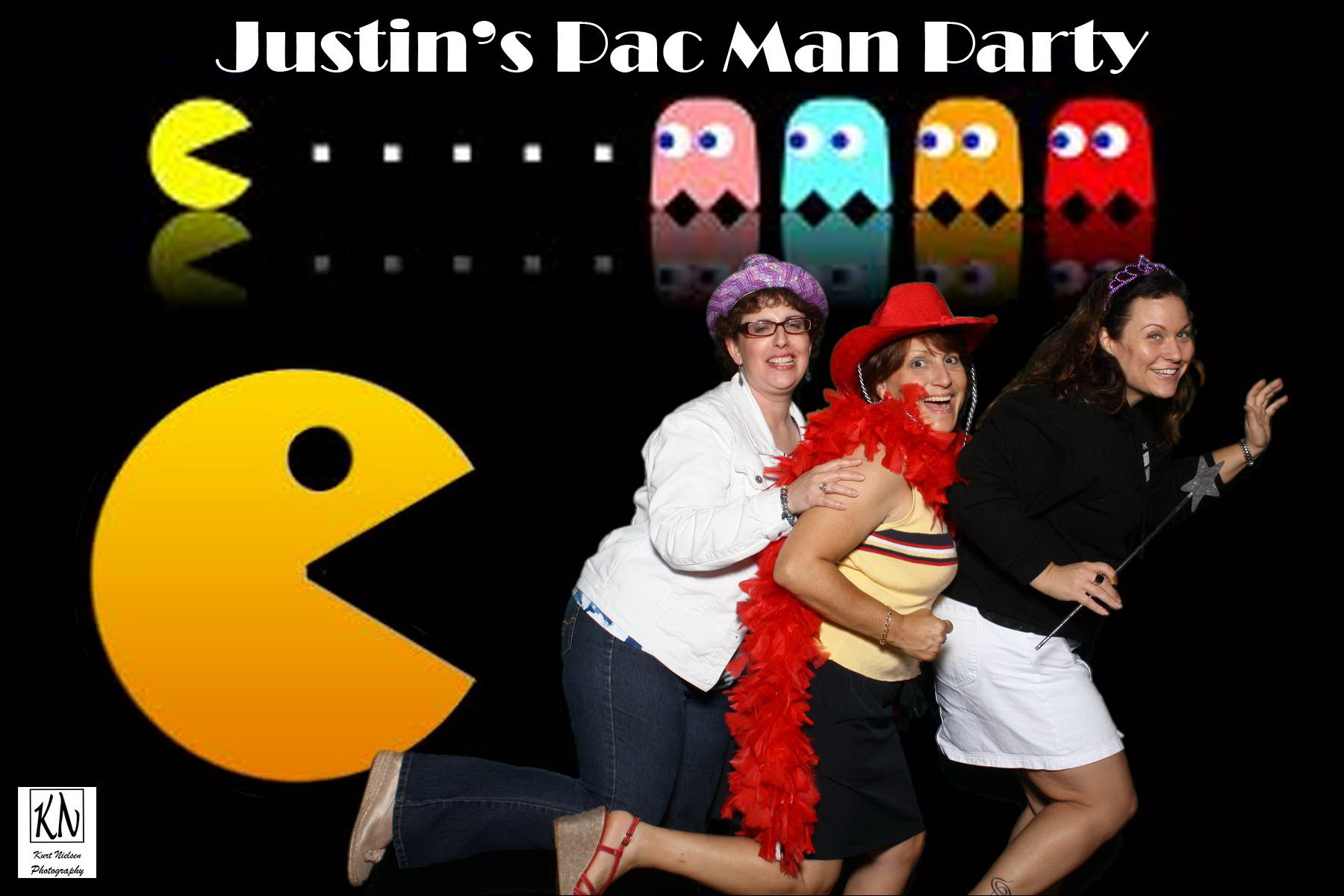 Because our computer software is designed to take out the "green," anyone who is wearing green, will also have their green taken out and it will be replaced by the background image! Of course how much will disappear depends on how close the clothing item is to our chromakey backdrop and how the lighting reflects off of the clothing.

Once your guests figure out that the green disappears, the ones who happen to be wearing green, will take full advantage of their ability to disappear!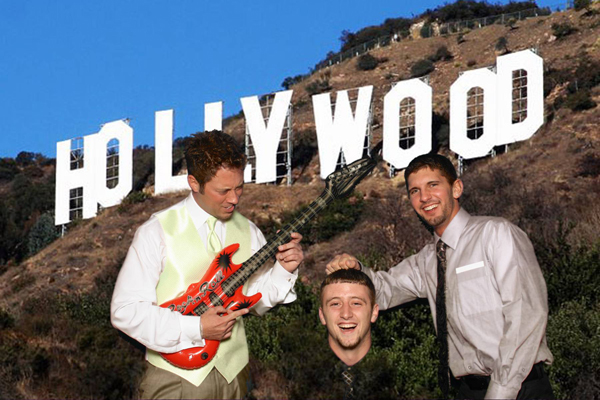 If your primary colors happen to include green, or if you think a lot of your guests will be wearing green, like for an Irish theme or St. Patty's Day party, we also have a blue screen that works the same way. Instead of taking out the green, the software will take out the blue.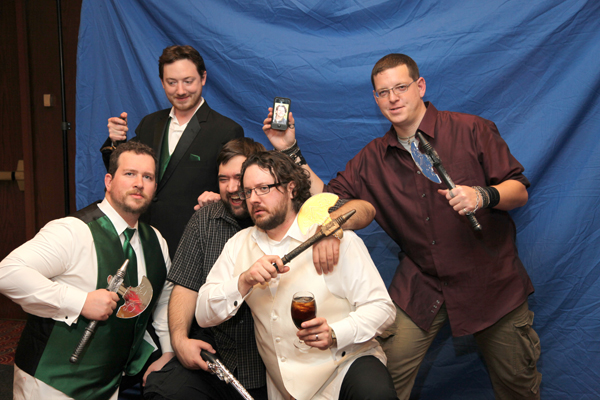 Because we use a green screen instead of the boring black or white screens most photo booths use, the background image possibilities are endless. We can customize your guests choices to fit your specific theme, or Kurt can create an image just for you.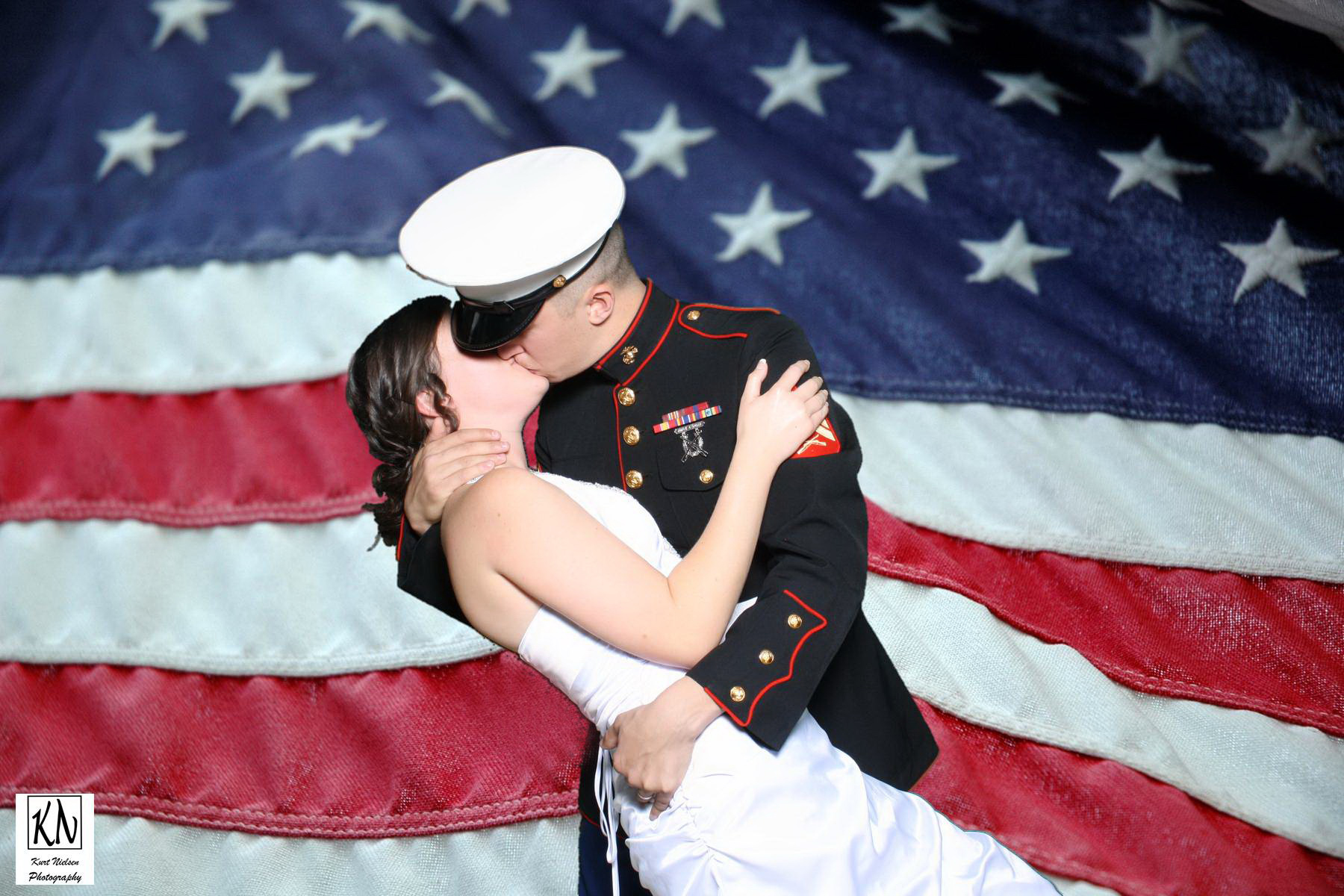 Your guests will love posing for the picture, not just posing for the camera. They become very creative when they feel they are in a scene, not just a picture! It becomes their work of art, and they have so much fun being innovative! Of course, we also help them with their creativity by suggesting props or placing them where they should stand to make their pose fit the image! We want your guests to have as much fun as we are having!

Need a bigger screen? We do have screens that are 10 foot by 20 foot. Of course, using them requires a much larger space and more stability. This would not be recommended for outside events unless we are fully covered and out of the wind.

What You Need to Know About Our Photo Booth
(The boring details for the host.)
The host of the event (you) chooses the background images at your free consultation before your event. If you have a theme, we try to match the backgrounds to fit your theme, making your photo booth uniquely yours! You can choose from the hundreds of backgrounds that we have, or Kurt can create one just for you! You can also use your favorite high resolution scenic photos that you have taken yourself! We like to give the party guests about 4 to 6 background images to choose from the night of the event. Although we can have as many backgrounds as you want, more is just too many for them to decide, and less doesn't seem give them enough options.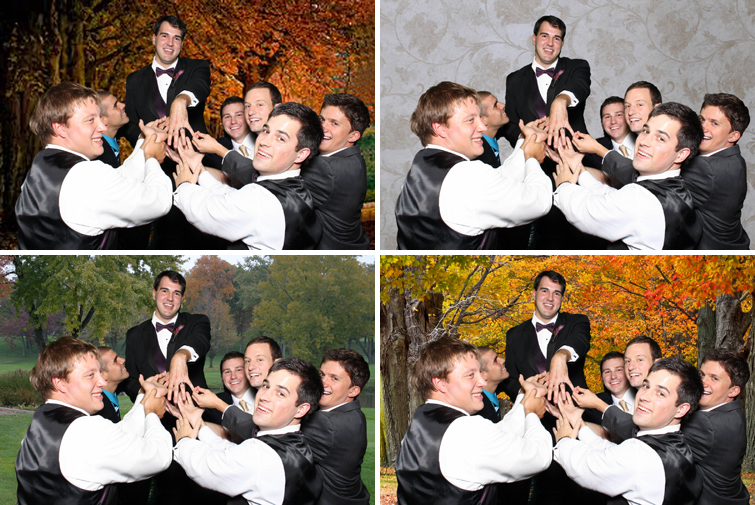 We also bring premium props to the event (at no extra cost to you), which we also try to match to your theme. Of course, if you have specific props that you want used, you are more than welcome to supply your own props as well as the ones we will bring. If for any reason you do not want props used, please let us know at your consultation. If you think your guests will not be interested in using props, you may be surprised!

So how much room do we need? Well, we do need a lot more room than the traditional style photo booth dimensions. We work best if we have an area that is at least 11 feet wide and 14 feet long, or as close to that as you can get. Our optimal space would be 12ft x 15ft. It is also best if we are in an area that is seen by most of the guests. However, if you do have to put us in a hallway, coat room, garage, or some place where we are not as visible, it is a good idea for you to make a sign and/or have your DJ announce periodically where we are and what we are doing. Please keep in mind the old addage, out of sight, out of mind. If they don't see us, they will forget about us. It is also a good idea to have the DJ announce that the photo booth is totally FREE for your guests (unless we are taking donations for your organization, then that is what they need to announce). You would not believe how many people at weddings or parties do not realize that we have already been paid for our time and want to know how much the pictures cost. (And we have even heard some photo booths charge the guests for the prints even though they already charged the hosts!)
We will also need a 6 or 8 foot long table and 2 chairs, and we need to be close to an outlet for power. If you are having an outdoor event, we can do it as long as we are covered under a tent or awning. This is because of the electronic equipment we are using and the lighting from the sun, wind and rain. Our green screen becomes a sail in the wind. Also, if we are outside, please make sure that we are not facing directly into the sun or your guests eyes will be closed in most of the pictures and there will be lots of shadows, and your guests won't like their pictures. Also, PLEASE make sure we are not near a pool or other source of water. We don't want anyone getting electrocuted! We do have our own tent that we can bring but we must charge extra for this due to the set up and take down time and manpower involved.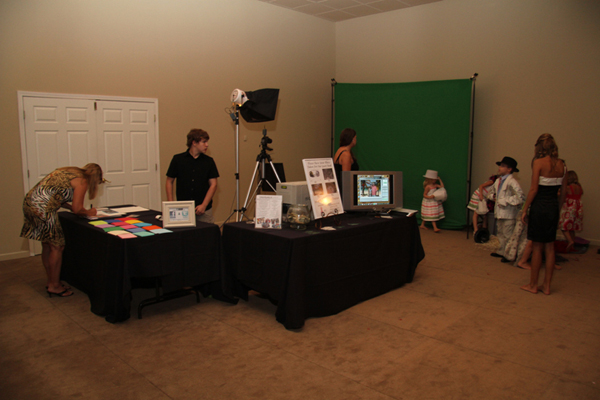 Who will be running the photo booth? There will always be a photographer at every event. You have probably seen some photo booth photos where people have their backs to the camera or their heads are cut off or there is only half a person in the picture. Having a photographer there to snap the photo for you guarantees that everyone will be in the shot and it will look the way they want it to look. We also can help "direct the shot" for those that want to jump or pose according to the background image. We will also have a computer technician to take care of the program and printing. Our printers are so fast that by the time your guests take off their props, their pictures are usually ready for them to take home. The photos are also high quality and ready to frame and are 4"x6" (actual size), not the little 2x6 strips. If we are doing prints, there will be a third person to help things run smoothly and make sure everyone that wants a print gets one. We bring a high definition television to every event so the guests can see their photos as soon as they are taken. If we are slow or have down time for programming (like your grand entrance or during dinner), we run a slide show of all the photos that have been taken providing more fun for your event. In other words, there will be two to three people manning the photo booth for every event.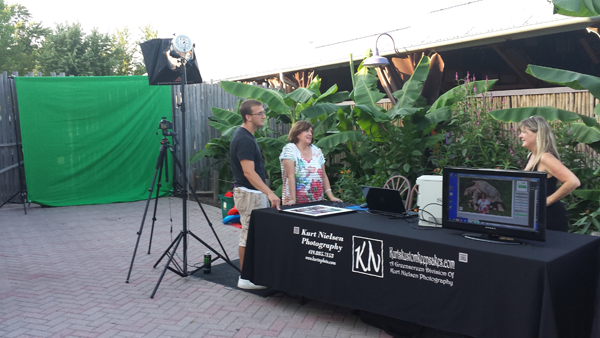 Many photo booths charge extra for personalization of the photos for their events. We do NOT charge extra for this. If you want your names and/or date or other message on every photo, we will do that for you for FREE!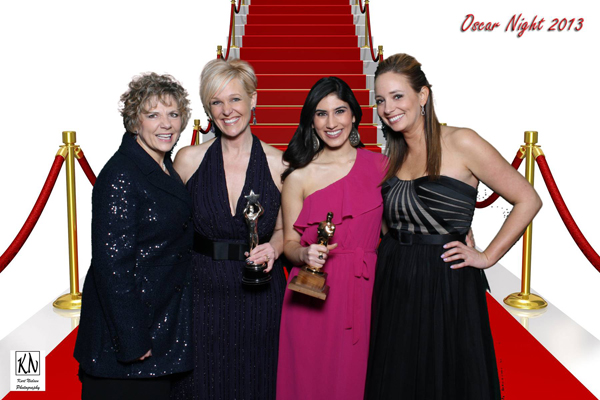 One of the cool things we can do for your wedding or event, without costing you an arm and a leg, is to create a "step and repeat" background. A step and repeat background is like what you would see on the red carpet, and to have one made could cost hundreds of dollars. Kurt can do it for FREE and save you that money. For instance, if we are using the photo booth at a charity event, the step and repeat would have all of the major sponsors' logos all over it. For a wedding, Kurt could create one using your stationary logo and font to make it match. Then as the guests arrive, we could photograph them using the step and repeat as the background. This guarantees that everyone would get their photo taken. And, if we are doing prints, they would get a party favor to take home. Call (419) 885-7153 to check for availability and for special pricing options for non-profit organizations. We can even make money for you at your event!

Don't want the photo booth but you want someone who has print capabilities? We can bring a muslin backdrop and take the photo and print 4x6 photos on the spot.

We can even photograph outdoor events like golf outings! We do need to be covered from the elements and so we can see the computer screen, but we can work out the logistics when we talk with you.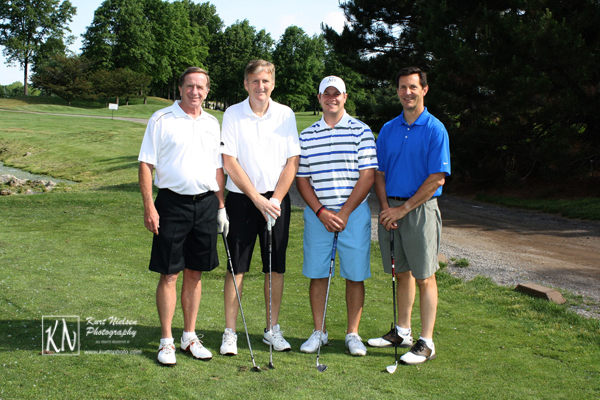 Pricing and Options
Our photo booth alone pricing options come with prints and without prints. All photos will be posted to an online gallery for FREE download to use as you wish. We don't encourage hosts to password protect the gallery, but if for some reason you need to have this done, it can be done with no added charge. Photography of the event or wedding and unlimited hours of the photo booth with unlimited prints are also available.
Click Here for pricing information! Scroll down to learn more about our photo booth add ons!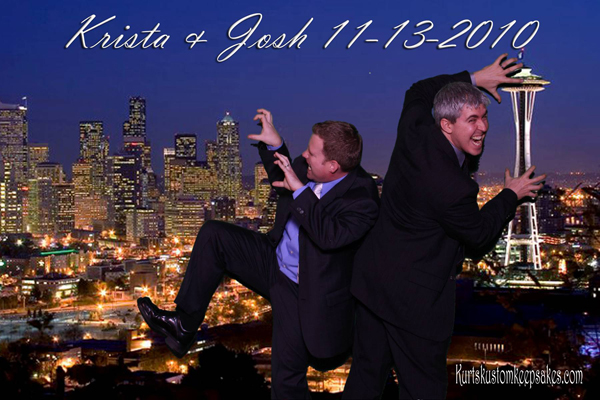 If you want to give your guests a more formal keepsake, we can put all of the photos in a mat that is sized for the 4x6 photos. This is an addition charge and not included in any of the packages. We can also customize the mats with imprinting or stickers with your date, logo, and any other information you may want to add. This is also an extra charge and must be ordered at least three weeks prior to your event or wedding.

Our most popular added option is our scrapbook which is better than the average guest book. We print an extra copy of each image taken and mount them on scrapbook paper, and the guests that are in the photos get to sign and decorate their pages. This is such a great idea because in 5 or 10 years, when you are thinking about your event, and remember someone's name but can't remember what they looked like or can picture their face but don't remember their name, you will have a great record of everyone that came. Plus, it is always fun to read their captions of their pictures or advice they give for your occasion. Of course, if we are doing a scrapbook, we will need an extra table that is big enough for the scrapbook items and room for the guests to sign their pages. Our "Complete" Wedding Package includes the scrapbook at no extra charge and is the best value for your big day!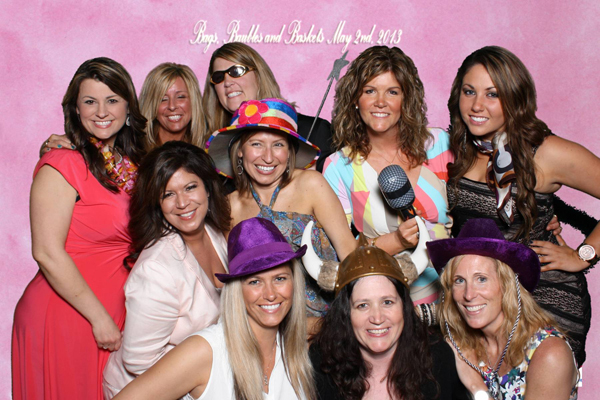 There are no hidden costs with Kurt's Kustom Keepsakes green screen photo booth. We do not charge "idle" time or "set up fees" like many of our competitors. We do not charge extra to "customize" your photos with your logo or event name. We do not charge extra for the props that we bring. Everything is included! If you are outside of the Greater Toledo Area, minimal travel fees may apply, depending on your location and needs. We have many packages to chose from, even if you already have a photographer for your event and only want or need our photo booth. If you chose our Complete or Elite Wedding package, we are at your event for the duration! We won't leave in the middle just because our time is up, that's not our style. Don't worry, we won't charge you extra either. Our other pricing options are for 4 or 5 hour events, which is the normal length of time for most. If additional hours are needed, we can accomodate you as well. Plus, we arrive at least 1 hour before the event is supposed to start in order to be completely set up and running by the time your first guest arrives. All of our pricing options can be found on our website: Click Here for event and photo boothpricing information! Click Here for Wedding Photography Pricing! Feel free to compare our pricing with that of our competitors! You will be amazed at how affordable our photo booth and photography packages are, especially once you add up all of their extra fees! And our customer service is second to none!

We do not print the little 2x6 strips where you only get two sets of photos that are so small you can't see them and your guests have to fight over who gets them. We print 4x6 inch photos and anyone that is in the photo can have one printed; and for most of our packages, there is no extra charge because we have unlimited prints included! Plus, we put them on this website for FREE download to use on Facebook or whatever you want to do with them. We have even had guests tell us they were going to use them for Christmas cards!

So what kind of events are good for green screen photography? The answer is just about anything! We have taken our green screen event photo booth to Weddings, Birthday Parties, Bar and Bat Mitzvahs, Sports Banquets, Charity Events, Fundraisers, Proms, After-proms, Christmas Parties, Office Parties, Company Picnics, Corporate Events, Graduation Parties, Class Reunions, Holiday Parties, Grand Openings, Sporting Events, Customer Appreciation Events, CD Release Parties, Movie Premieres, VIP Sales events, Photos with Santa, and we have even been at the Hollywood Casino, and Several Area Malls for events held in those locations. We can pretty much go anywhere that you need a photographer or photo booth!

Do you have your own background set and just want a photo booth style option to give prints to your guests? We can do that as well! We can customize an "overlay" with your event or company logo and still provide prints for your guests to take home on the spot.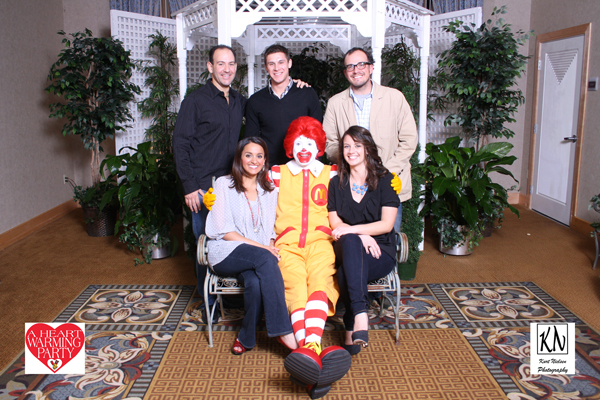 Did we mention that we travel? Kurt's Kustom Keepsakes green screen photo booth proudly serves all of the Greater Toledo Area, Northwest Ohio, Southeast Michigan and beyond. We can travel to any destination in the world. Some of the areas we serve include (but are not limited to) Toledo Ohio, Bowling Green OH, Sandusky OH, Put-In-Bay, Lucas County Ohio, Wood County Ohio, Monroe County Michigan, Lenawee County MI, Fulton County OH, Erie County OH, Cleveland, Detroit, Monroe MI, Adrian MI, Findlay OH, Fremont OH, Allen county Ohio, Lima OH, Ann Arbor MI, Perrysburg, Rossford, Northwood, Maumee, Holland OH, Sylvania, Dundee MI, Temperance MI, Bedford Twp., Ida MI, Hillsdale MI, Farmington Hills MI, Hudson MI, Tiffin OH, Swanton, Delta, Archbold, Napoleon, Bryan OH, Grand Rapids, Chicago, Columbus, Dayton, Cincinnati, Lambertville, Oak Harbor, Oregon OH, Waterville, Adrian Michigan, Morenci MI, Kelly's Island, Luna Pier, Kalamazoo, Putnam County, Maumee Bay State Park, Chicago, Petersburg MI and anywhere else you are.

Sitemap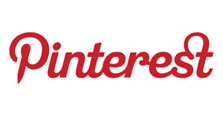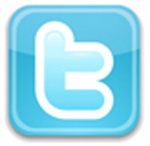 Kurt Nielsen Photography
kurt@kurtnphoto.com
5431 Schultz Drive
Sylvania

,

OH

43560
419 885 7153
Kurt Nielsen Photography
419 885 7153
Hours of Operation:
Monday 10am - 5pm
Tuesday 10am -5pm
Wednesday - closed
Thursday 10am - 5pm
Friday 10am -5pm
Saturday - closed
Sunday - closed
Weekend and Evening hours available by appointment only.
Kurt does everything by appointment only, so even though these are his posted hours, please call in advance to be sure someone is actually in the office when you get there because he may be out of the office or on location.
Fun, afordable, creative and unique photo booth serving all of Northwest Ohio and Souteastern Michigan including but not limited to the cities and towns of: Toledo OH, Sylvania OH, Holland OH, Perrysburg OH, Rossford OH, Maumee OH, Temperance MI, Dundee MI, Monroe MI, Put-In-Bay, Findlay OH, Fremont OH, Tiffin OH, Bowling Green OH, Detroit MI, Southfield MI, Ann Arbor MI, Oregon Ohio, Northwood OH, Sandusky OH, Catawba Island, Kelly's Island, Hillsdale MI, Hudson Michigan, Oakdale MI, Swanton OH, Delta OH, Waterville OH, Grand Rapids, Napoleon Ohio, Wauseon OH, Pemberville OH, Archibold OH, Millbury OH, Elmore OH, Maumee Bay State Park, Oak Harbor Ohio, Marblehead OH, Lakeside OH, North Baltimore OH, Lambertville MI, Blissfield MI, Deerfield MI, Adrian MI, Morenci MI, Petersburg MI, Hudson and Tecumseh.
Kurt is also willing to travel anywhere for your destination wedding. Destination weddings can be the Bahamas, Hawaii, Mexico, or anywhere a passport or air travel is needed. However, a desination wedding could also be as close as Chicago, Cleveland, Akron, Dayton or Cincinnati. No matter what you consider as your destination wedding site, Kurt is willing to accomodate your needs.
© Kurt Nielsen Photography 2021- ALL RIGHTS RESERVED