Welcome to the Website for Toledo Photographer
Kurt Nielsen Photography, Inc.
Click Here for the latest news!
To View the Photo Booth Photos from the recent
Weddings and Corporate and Charity Events
including Photos with Santa
CLICK HERE!
To View the Event Photos from the UT COM White Coat Ceremony
and The Lourdes University, Northview and Southview High Schools and
The University of Toledo College of Medicine Graduations,
CLICK HERE!
We are now booking 2022 and 2023 Weddings and Events!
Call 419 885 7153 to check availability and schedule!
Scroll down to learn about Kurt Nielsen Photography!
Kurt Nielsen Photography is a portrait studio located in Sylvania, Ohio. Kurt serves the Greater Toledo Area, Northwest Ohio, and Southeastern Michigan. He can also go anywhere in the world that you need him to go.
As a local photographer, Kurt photographs Engagement Photography, Wedding Photography, Maternity Portraits, Newborn Photos, Baby Pictures, Children Photography, Family Photographs, and High School Senior portraiture. Kurt also photographs Pre-Schools, Elementary Schools, Sporting Events, Graduations, Events and Special Occasions such as Retirement Parties, Bar and Bat Mitzvahs, First Communions, Confirmations, and so much more. He can even do a "Trash the Dress" photo shoot after your wedding or a "Wreck the Dress" photo session after your prom.
Kurt Nielsen Photography is your one stop shop for all of your photographic needs. Not only does Kurt offer great high quality printed images, but you can also purchase almost anything seen at any other photography studio. Products include Custom Albums, Photo Collages, Painted Images, Art Books, Photo Sculptures, Canvas Prints, Storyboards, Gallery Wraps, Invitations, Announcements, Thank You Cards, Save the Date Cards, and any thing you can think of.
Kurt Nielsen Photography portrait studio has a wide assortment of canvas and muslin backdrops and over a dozen custom built sets, all in one place. Kurt also offers on-location and destination photography and he can come to your house, meet you at the park or on the beach or anywhere else you want him to go for your photo session. His motto is "have camera, will travel."
Kurt's Kustom Keepsakes is a green screen division of Kurt Nielsen Photography. This photo booth service is a great addition to any event and he can print 4 x 6 or 5 x 7 inch pictures right on the spot for your guests to take home. The greenscreen photobooth is great for any special occasion, office party, wedding or any event and can be used for party favors or souvenirs, thank you gifts, sign-in books, scrapbooks, or any way you wish.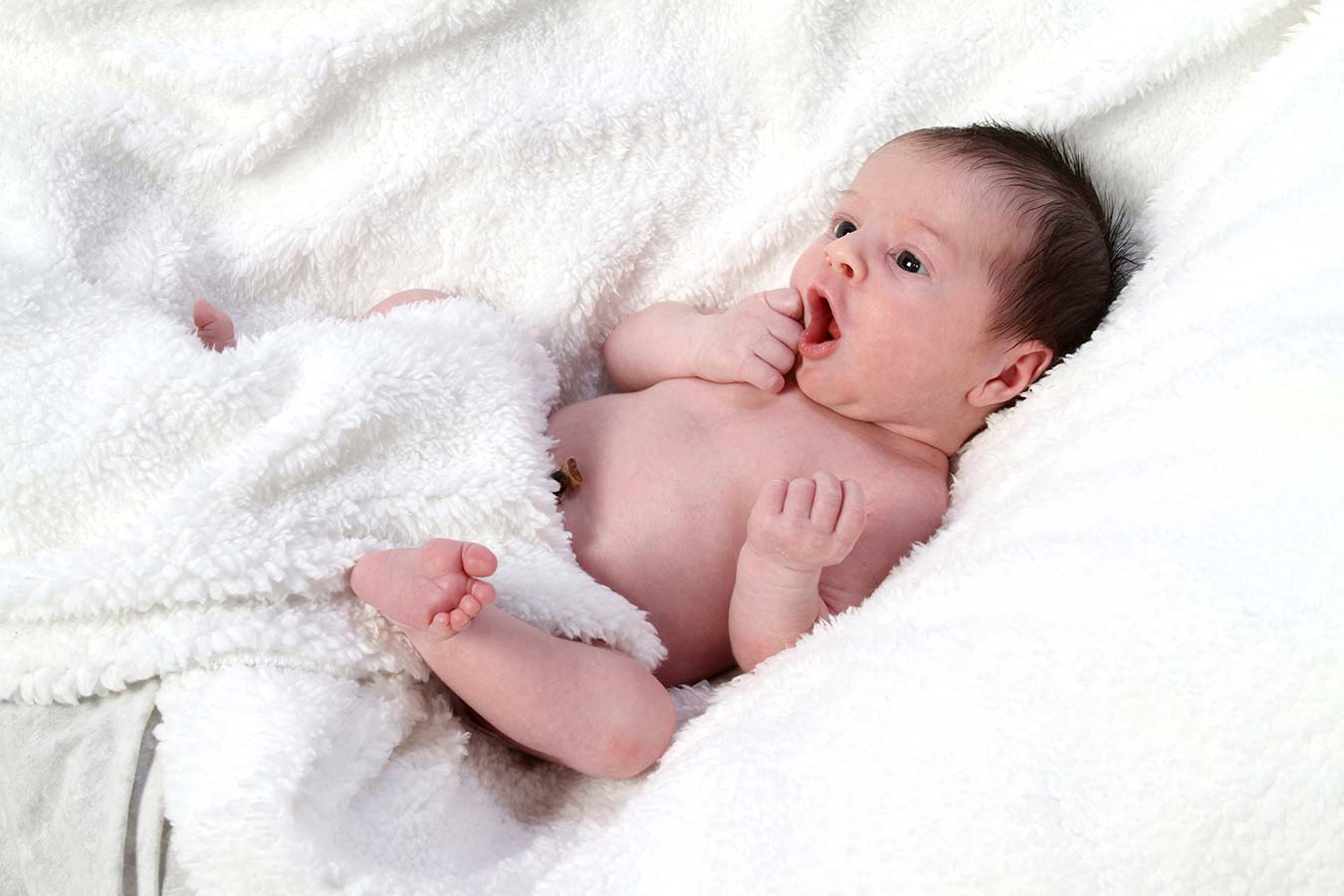 You have waited nine months for your little bundle of joy to arrive and you can't wait to share him or her with the world. Having professional photographs of the newest member of your family makes the wait well worth it. Kurt has recently acquired new props and built new sets with newborn photography in mind. Kurt knows how difficult it is to travel with a newborn and also provides on location photography services in your own home (or location of your choice). Kurt suggests that you have your newborn photo shoot within the first two weeks of your baby's birth, so it is very important that you schedule your portrait session as soon as possible once your baby is born. If it is a scheduled delivery, you may want to call to schedule your appointment with Kurt before you give birth so that you have one less thing to worry about.
Pregnancy photos, belly shots, bumps, maternity pics, what ever you call them, pregnancy photographs do not have to be dull and boring. They can be creative, dramatic, romantic, or fun; however you want them to be. You can do them alone or with your significant other, the new little one's siblings or even your pet. Your pregnancy is one of the most precious times of your life. Having beautiful portraits capturing your love and excitement is a great way to treasure those memories. Please visit Kurt's Maternity Gallery for examples of the memories he has captured for other expecting moms just like you.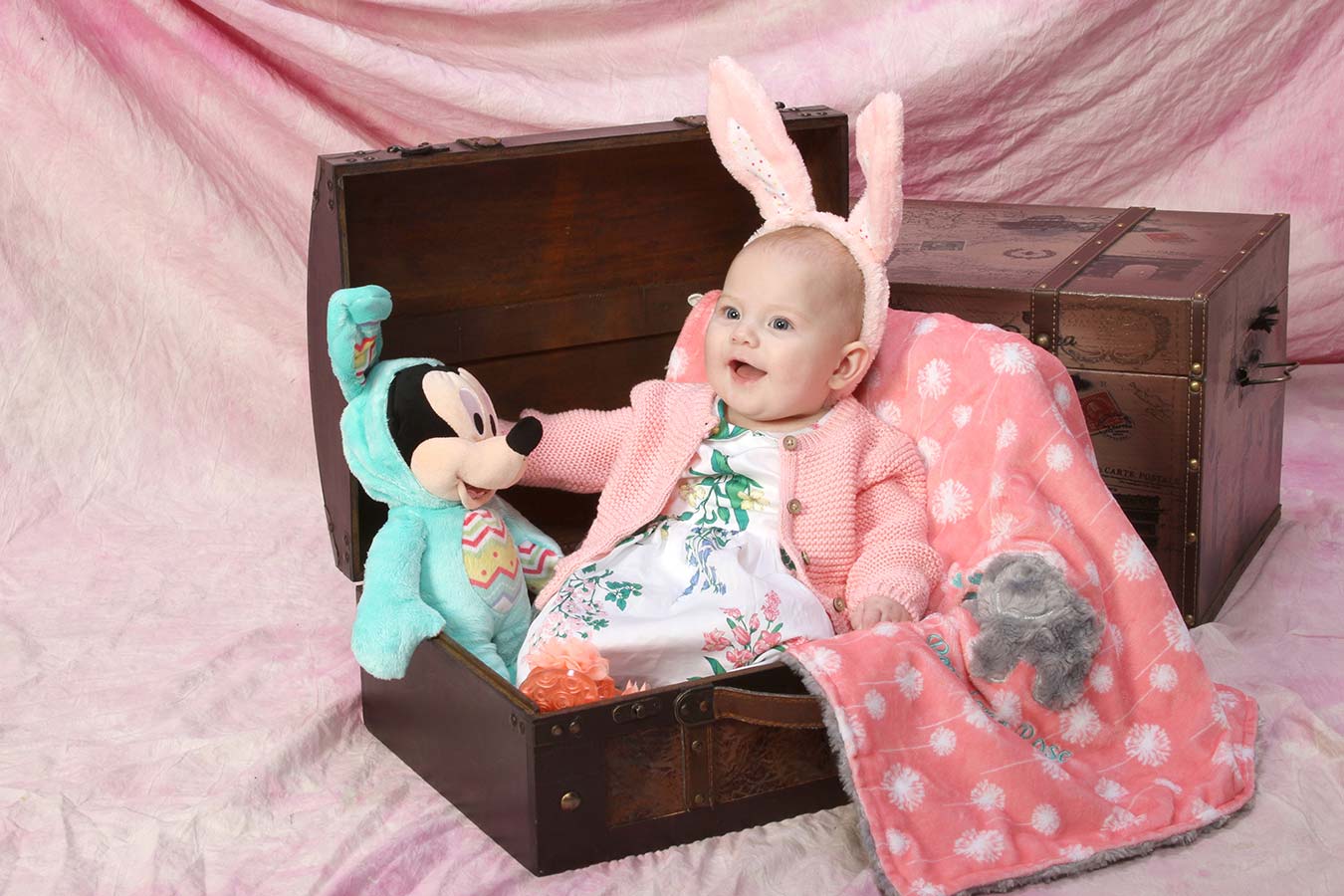 You will be amazed at how much your baby will change during his or her first year of life. From smiling for the first time, to go from cooing and babbling to saying their first word, rolling over then learning to crawl and then walk, cutting their first tooth, sleeping through the night; all of these firsts are so very precious. Their appearance changes from month to month during their first year of life as well. That's why photographs of your child are so important to document all of these stages and changes your baby experiences. Almost every photographer suggests you document these changes by having Baby Portraits every 3 months during the first year (at 3 months, 6 months, 9 months and their first birthday). Kurt very much agrees with this theory. However, Kurt's creativity and resourcefulness is what sets him apart from all other photographers and what makes every portrait session unique. Kurt's patience and diligence, along with his desire to capture those perfect photos that every mother will love makes the whole Kurt Nielsen Photography experience incomparable to any other portrait studio.

To help capture those special moments of your baby's first year, Kurt offers his "Baby My Baby" Photography Plan. The plan includes photo sessions for your baby at 3 months, 6 months, 9 months and 12 months. One of the sessions (your choice) is also a family session which is great for any growing family. After you have had all four sessions, you will receive a custom story board print that includes your favorite photo from each portrait session (valued at $84.95). Plus you will receive a commemorative CD slideshow set to music of all of the images taken for each photo session, and 10% off all of your print orders. Yes, there's more! If you purchase your Baby My Baby Plan before you give birth, your maternity photo session is FREE! Kurt's Baby My Baby Plan makes a great gift for any mother-to-be! Be sure to check out Kurt's Baby Gallery for a peek at some of the great baby images Kurt has created.
"Kurt does an amazing job. I always have a hard time picking out pictures. He also has great pricing."

~ Christina R.
Just as your baby changes, so does your toddler or older child. Their personalities begin to shine and it is amazing to watch how they develope and grow. Kurt specializes in capturing children's personalities through portraiture. This is a gift that very few photographers have and Kurt does it effortlessly. Whether you choose an in-studio or on-location portrait session for your child, Kurt will create the images for you to treasure for a lifetime by capturing your child's distinctive personality. Kurt's Children Gallery for a look at some images he has created for some of the very happy parents that are his customers.

Have you ever considered a lifestyle photo session? This is something that Kurt also offers and is perfect for kids. Kurt can come to your home and spend a few hours with you and your child and record all of those precious moments of your daily life. This is the best way to capture your child's true personality, like when they are jumping on the bed, playing with their dolls or trains, helping you in the kitchen, playing with their pet, or just being their funny selves. Call Kurt at (419) 885-7153 for full details or to schedule your lifestyle portrait session.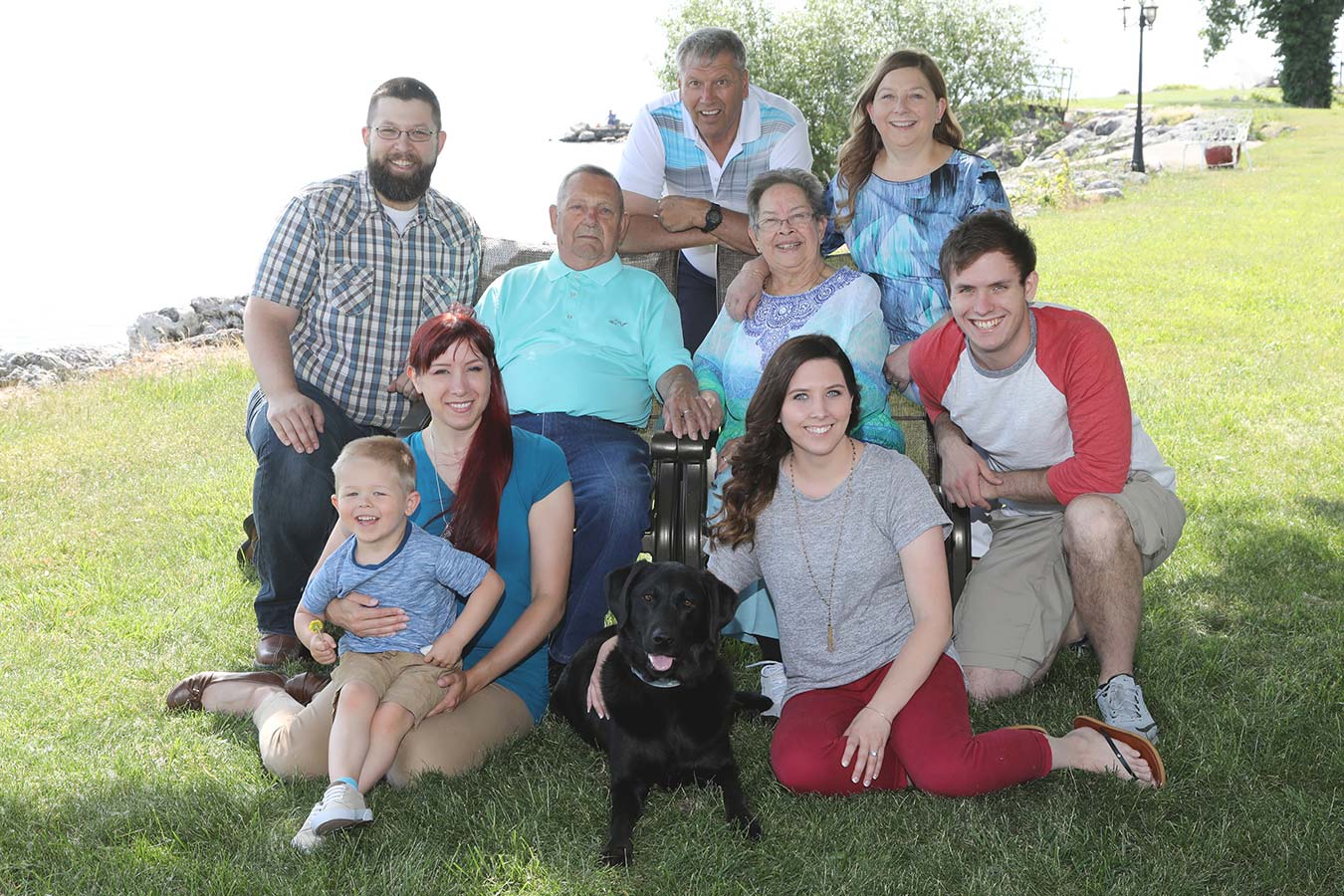 "Kurt Nielsen is absolutely the best photographer for any event from private special moments to huge corporate events. He is prompt, dependable, gives every client the most amazing customer service, and you walk away with the most amazing pictures. Be warned - it is impossible to choose favorites because you will want them all."

~ Julie S.
When was the last time you had your family portrait taken? Family photos document your growing family, just as baby pictures document the changes in your baby's development, and should be taken (at the very least) yearly. Kurt knows with everyone's busy lifestyles that this isn't always an easy thing to coordinate. That is why he offers several options for you to choose from. You can come into the studio, meet at the park or favorite location, or he can come to your house. He also offers special sessions at Wildwood Preserve Metro Park and his annual "Day at the Bay" photo sessions at Maumee Bay State Park. No family is too small or too large for family portraits and many people include their family pets and extended families in their photos. Kurt can also custom make your family Christmas cards or other announcement cards using images from your family photo sessions. You can view some of Kurt's recent family portraits on his Families Gallery page.
Kurt Nielsen Photography, Inc.
kurt@kurtnphoto.com
5431 Schultz Drive
Sylvania

,

OH

43560
419 885 7153
Hours of Operation:
Monday 10:00 am - 5:00 pm
Tuesday 10:00 am -5:00 pm
Wednesday - closed
Thursday 10:00 am - 5:00 pm
Friday 10:00 am -5:00 pm
Saturday - closed
Sunday - closed
Weekend and Evening hours available by appointment only.
I do everything by appointment only, so even though these are my posted hours, please call in advance to be sure someone is actually in the office when you get there because I may be in a shoot or out on location.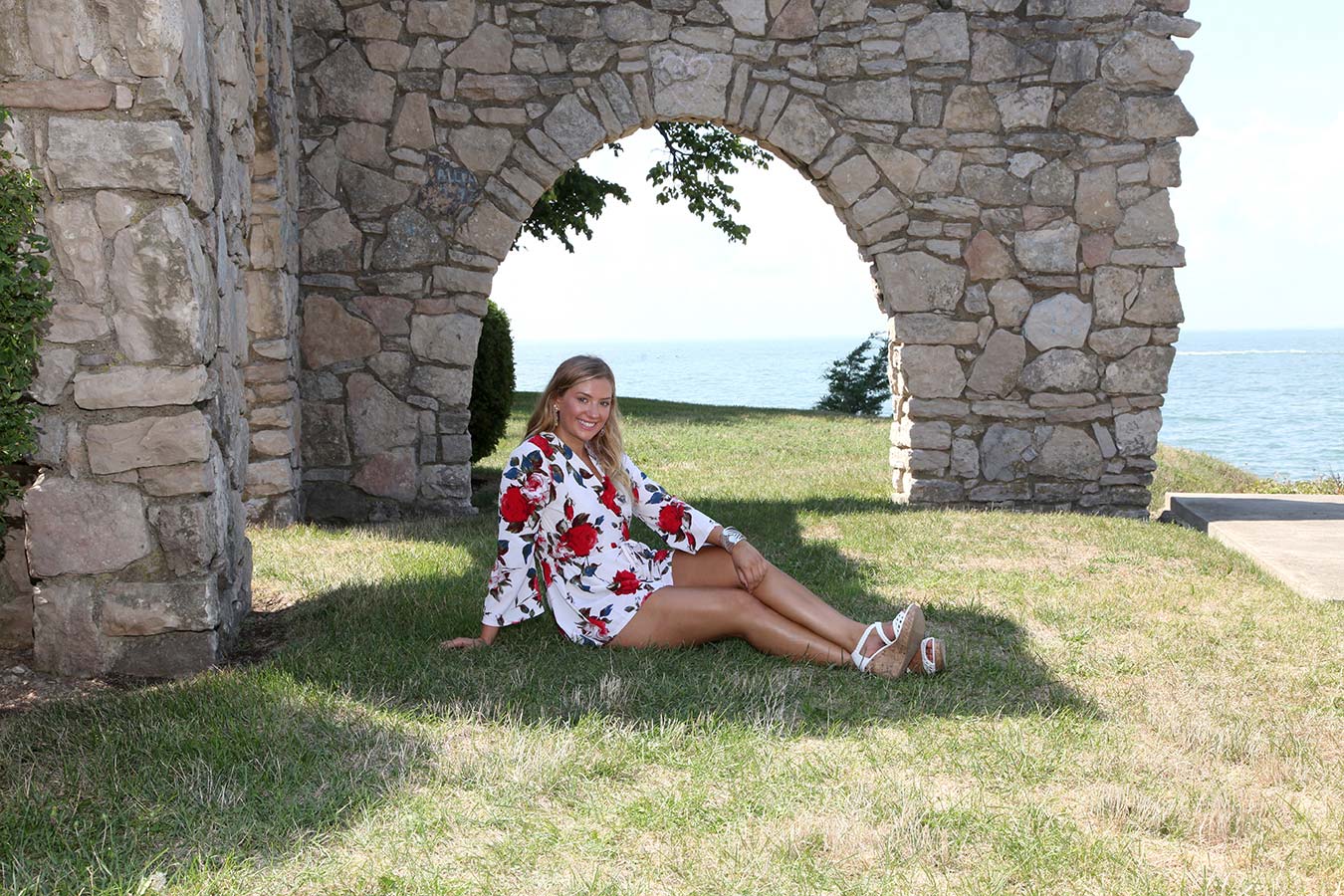 Kurt loves photographing high school seniors because this is where he can be his most creative. Your Senior Photos should represent your style and personality, so Kurt highly recommends you bring in whatever makes you, You. Bring in your sports gear, musical instrument, pet, friends, motorized vehicle, or family; anything that will show your individuality. Of course, you have to bring in one nice outfit for the yearbook photos and your mom. Kurt will customize your senior portrait session especially for you and create artistic and traditional images from the photos he takes. Be sure to view Kurt's Seniors Gallery to see which of your friends have also had Kurt do their senior pics.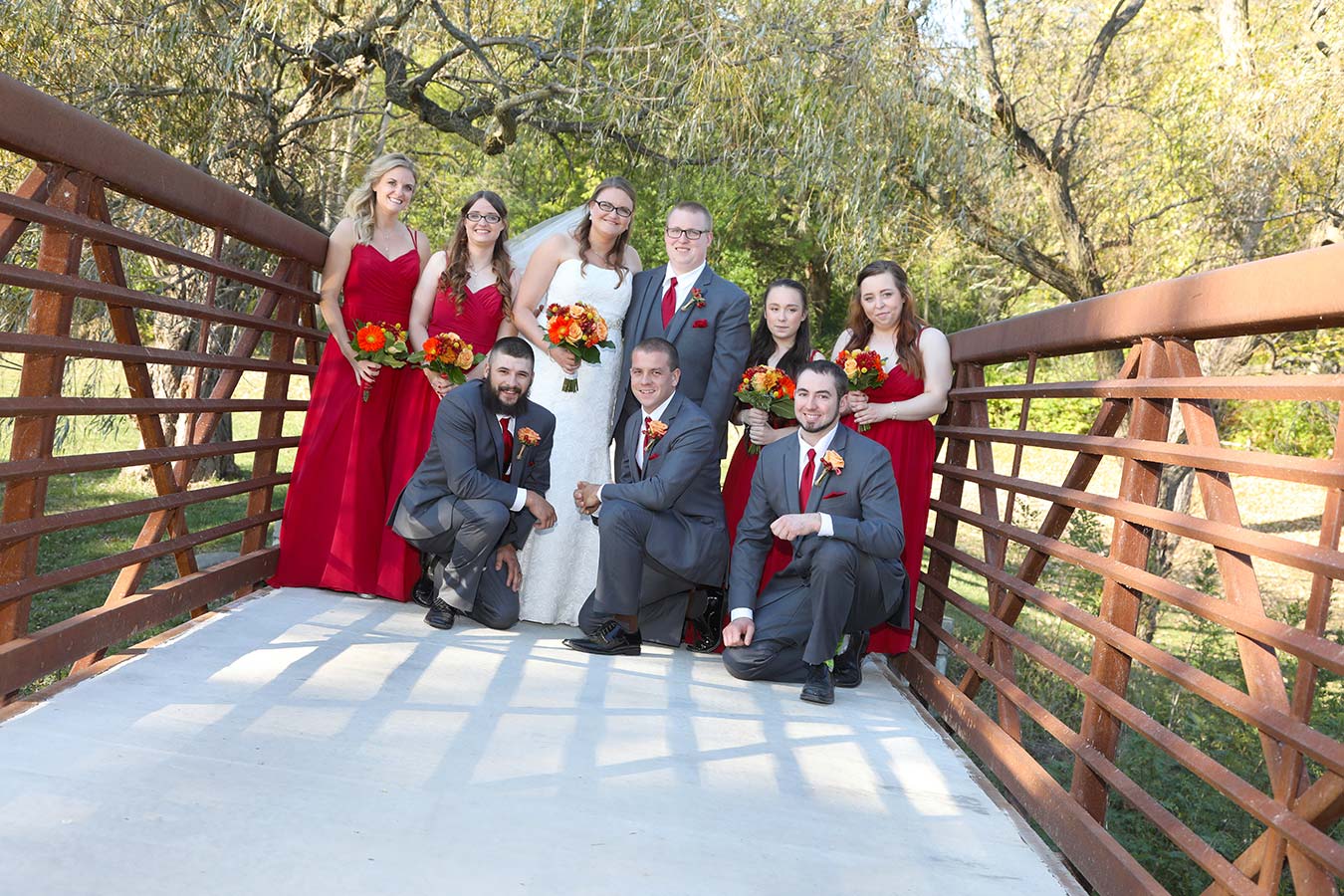 "Kurt is easy to talk to and definitely made us feel comfortable. He did a great job of getting posed and candid photos at the wedding. He didn't get in our way and we didn't even realize he took several of the photos that he did."

~ Jackie R.
Traditional and Classic (Vintage), Photojournalistic and Candid, Modern and Edgy, Romantic and Fun; whatever your style preference, Kurt does it all. Kurt creates beautiful wedding images tailored to each individual bride and groom's needs and wants. Kurt does all the photographing and editing himself so you never have to wonder who will show up on your wedding day or if the finished images will be as good as the ones you have seen from other weddings. With his full day coverage, it is just that the full day. He doesn't limit the hours to 6 or 8 or even 10 hours. He is there from the time you want him to arrive until the party is over, however long that may take. He doesn't bring an entourage of people that tend to get into everyone's way just so they can take more photos and charge more to do so, and then only show you a set amount of the final images. Kurt will show you all of the images that he has taken (with the exception of the blurry ones...yes, even some of his will be blurry for various reasons) on a DVD slideshow set to music. Kurt also posts all of the images in an on-line gallery so every one of your family and friends can see them, and order prints if they wish. Not getting married in Toledo or the surrounding area? Kurt also does destination weddings!

Besides being an award winning Wedding Photographer, Kurt also offers Engagement Photography, Trash the Dress Photography and even Boudoir Photography which makes a great wedding present for your husband to be. If you need Kurt to photograph the wedding rehearsal and dinner, or a next day brunch, depending on his availability, he could also do that and the service is priced by quote depending on your needs. Make sure you view Kurt's Wedding Gallery to check out some of the amazing wedding photographs from some of Kurt's recent weddings. Still think you need a second shooter because everyone else has had one or are telling you that you need one? Take a peek at his Wedding Blog and read some of the blog posts from some of the weddings he has photographed. Many of the more recent ones show an actual timeline and images he has taken without the need of a second photographer. Be sure to read the reviews his past brides and grooms have written about him.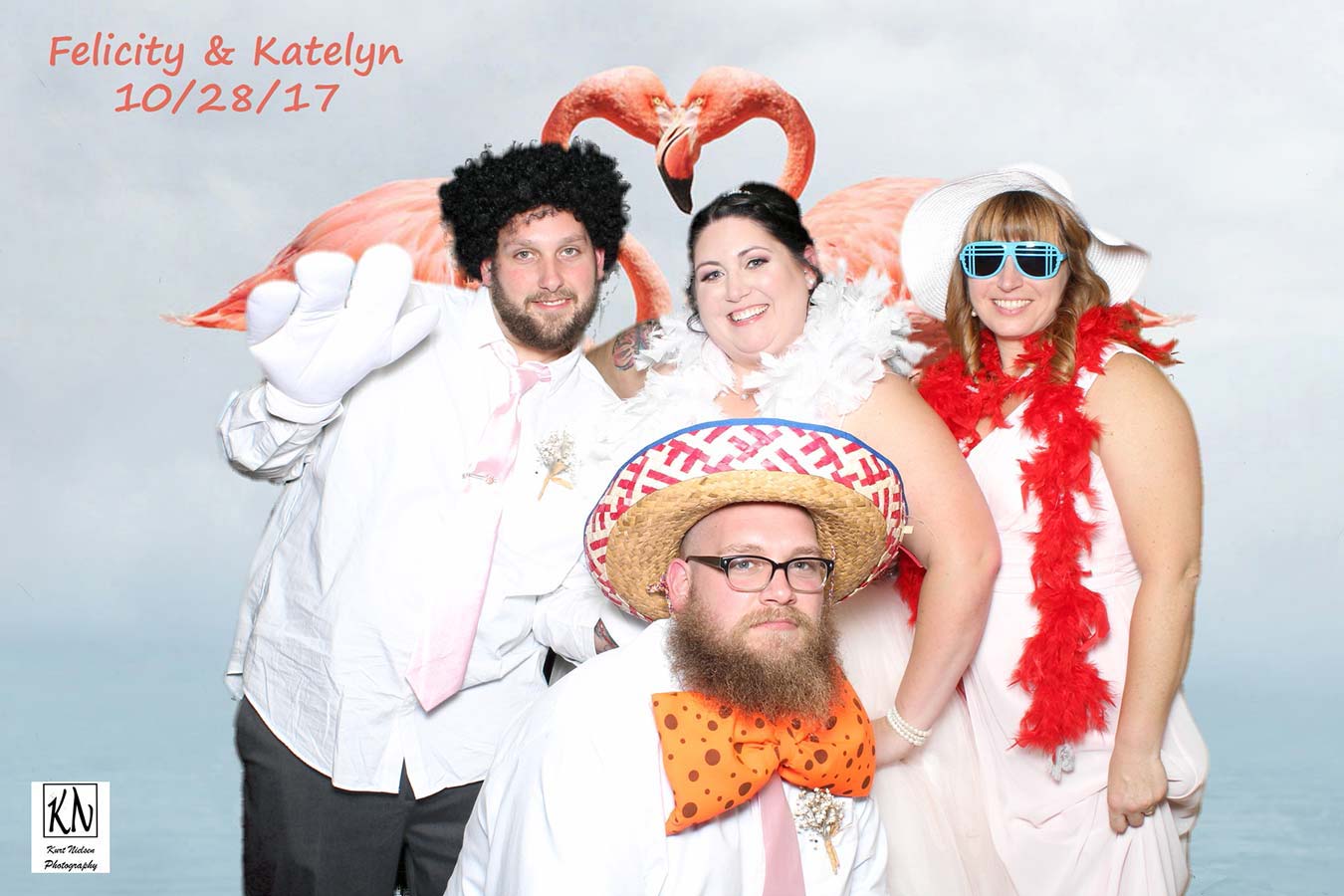 "Having the photo booth at our reception was the best idea! Our guests had a blast and could not believe all of the background options and the amount of pictures they received ( not just one per group!) . The scrapbook we received and the end of the night is such a great keepsake that never fails to make us smile!"

~ Felicty S.
Are you getting married or planning an event or party? Photo booths are all the rage all across the country, and Toledo is no exception. You have seen the traditional or retro photo booths where you can only fit 2 or 3 people in each picture. Kurt's Kustom Keepsakes green screen photo booth is like none you have ever seen. Kurt uses a 10 foot wide green screen similar to what the weathermen and movie makers use. Because of how big the screen is, you can easily fit up to 15 adults in each photo. Then with the magic of Hollywood style technology, your guests are then "dropped" into which ever background photo that they choose. Kurt brings lots of props for your guests to wear and can print a 4x6 print within seconds for them to take home. Plus, Kurt can also make a scrapbook for your guests to sign and you to take home. For pricing details, please visit the Photo Booth pricing page. To see how it works and view past events, please visit Kurt's Kustom Keepsakes.
Are you ready to meet in person?
Call me by clicking on my phone number below or email me by clicking on my email address below using your smart phone!

Right click my email address on your computer to copy it to send using your preferred email provider.

We will find an appointment time that is right for you. I can also answer any questions you may have now.
Kurt Nielsen Photography, Inc.
kurt@kurtnphoto.com
5431 Schultz Drive
Sylvania

,

OH

43560
419 885 7153
Hours of Operation:
Monday 10:00 am - 5:00 pm
Tuesday 10:00 am -5:00 pm
Wednesday - closed
Thursday 10:00 am - 5:00 pm
Friday 10:00 am -5:00 pm
Saturday - closed
Sunday - closed
Weekend and Evening hours available by appointment only.
I do everything by appointment only, so even though these are my posted hours, please call in advance to be sure someone is actually in the office when you get there because I may be in a shoot or out on location.
Get Social With Me on your favorite Social Media Sites!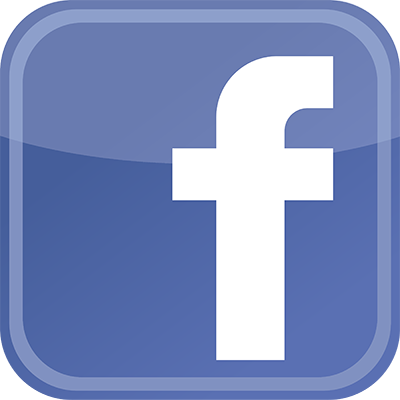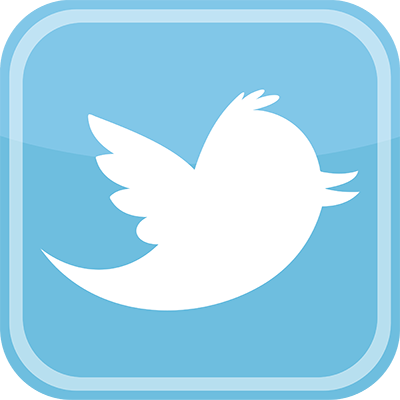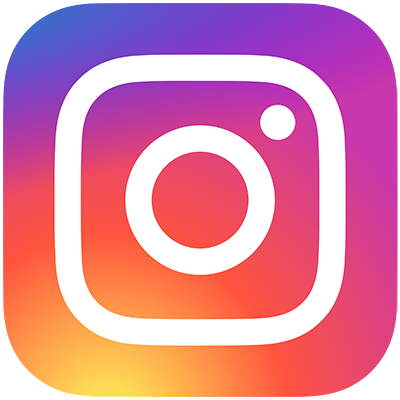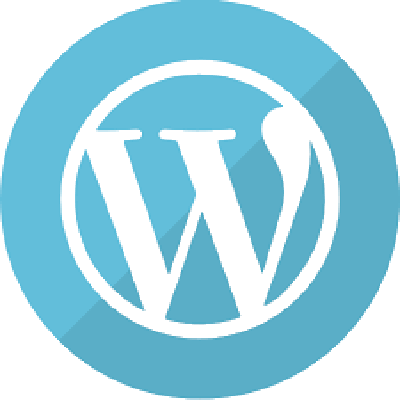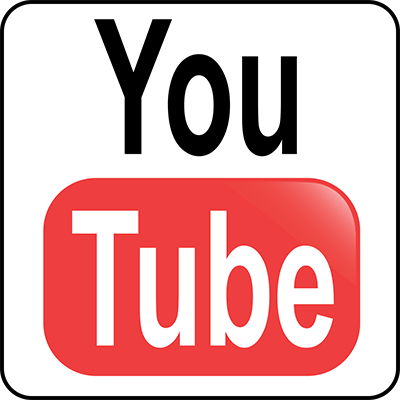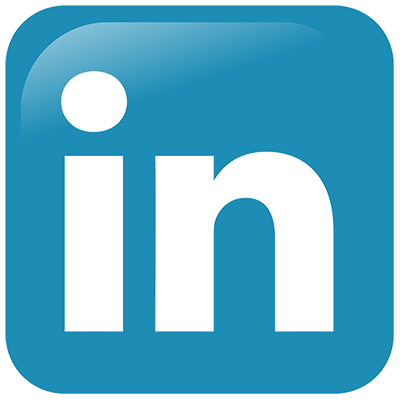 Just click on your favorite social media icons above to get connected!
Sitemap

Not just a local photographer in Toledo
Kurt Nielsen Photography serves all of Northwest Ohio and Southeast Michigan. Kurt's customers come from far and near to have him photograph their families and children and life cycle events. Some of the locations where Kurt's customers are from include (but are not limited to): Toledo, OH | Sylvania, OH | Maumee, Ohio | Oregon, Ohio | Lucas County Ohio | Berkey | Harbor View | Holland, OH | Swanton | Waterville | Whitehouse, OH | Ottawa Hills | Curtice | Monclova | Neapolis | Richfield Center | Providence OH | Bowling Green Ohio | Fostoria | Northwood | Perrysburg | Rossford | Bradner | Custar | Cygnet | Grand Rapids, OH | Haskins | Jerry City | Luckey | Millbury | North Baltimore | Pemberville | Portage | Tontogany | Walbridge | West Millgrove | Weston | Otsego | Roachton | Rudolph | Stony Ridge | Bellevue | Clyde | Fremont | Burgoon | Elmore | Gibsonburg | Green Springs | Woodville | Bayshore | Huron | Sandusky | Vermillion | Bay View | Castalia | Kelleys Island | Margaretta | Clay Center | Marblehead | Oak Harbor | Put-in-Bay | Rocky Ridge | Catawba Island | Danbury | Elliston | Lakeside | Middle Bass Island | Williston | Wauseon | Archbold | Fayette | Delta | Lyons | Metamora | Wood County | Ottawa County | Erie County | Lenawee County | Adrian Michigan | Hudson MI | Morenci, MI | Tecumseh | Blissfield | Britton | Deerfield | Manitou Beach | Devils Lake | Sand Creek | Weston | Luna Pier | Milan | Monroe MI | Petersburg | Dundee | Detroit | Lambertville | Ida | Ottawa Lake | Temperance | Whiteford Center | Bedford Township | Raisinville Township | Summerfield | Hillsdale | Somerset | Pittsford | Ann Arbor | Ypsilanti | Chicago | Cincinnati | Cleveland | Dexter | Milan | Akron | Ft. Wayne.




Contact me from any device using the form below to send an email message to my studio.
Get driving directions to my portrait studio!
Kurt Nielsen Photography, Inc.
kurt@kurtnphoto.com
5431 Schultz Drive
Sylvania

,

OH

43560
419 885 7153
© Kurt Nielsen Photography, Inc. 1997-2022 - ALL RIGHTS RESERVED